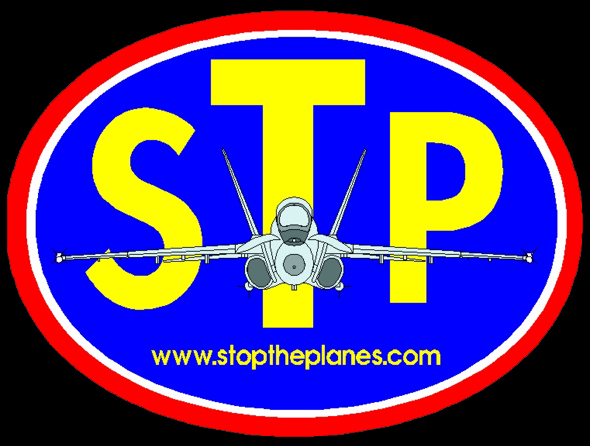 "A Nation Of Sheep Will Beget A Government of Wolves"
Edward R. Murrow
"They (The Navy) lie so much that when they tell the truth they have to apologize."
Carlos Zenon, long-time activist and fisherman on the island of Vieques, who offered these words about the Navy,.
The Key West Community Needs Your Support!
---
CAUTION: THIS INFORMATION HAS BEEN RE ENGINEERED
BY NAS KEY WEST ADMINISTRATION.

The disk which was sent to me by NAS Key West in response to my FOIA request
was delivered on July 20, 2007. The disk had 5 pdf files listed below.


"The Environmental Assessment for Fleet Support and Infrastructure Improvements"




NAS Key West




April 2003


This document was dated 2003.
The pdf file computer generated date stamp was dated April 2004.
The inserts dated 2007, regarding F18 Super Hornets (pg 124), were inserted in 2007
4.10 NOISE/AICUZ
4.10.1 Preferred Alternative

How can a government document, published in 2003 and
printed in 2004, have information from 2007?


Call Jim Brooks, NAS Key West at 293-2425


and Ask Him The Question!


"Something Smells"



Note also that this document is missing the normal federal tracking numbers
usually found on military documents distributed to the public.

Click the pdf document you wish to download and see for yourself.
EA FINAL
EA FONSI
EA FONSI ADDENDUM
EAS FONSI
EAS FINAL
---




THE ARCHIVE

FOR Freedom of Information LETTER Requests and NAS Key West Answers

FOR Freedom of Information EMAIL Requests and NAS Key West Answers

FOR LETTERS OF NAVY SUPPORT SENT TO OTHER COMMANDS

READ YOUR FELLOW CITIZEN'S COMMENTS AND ADVICE
For Information or Comments
(305) 296-1431
This website is operated by an individual with no affiliation or crusade other than to have questions answered and future citizen input into any NAS Key West changes.